Surviving the Slippery Slopes
Three newcomers to the mountains set off on a Tour of Mont Blanc in the Alps. They question their guide daily about what they might encounter, and he answers by drawing on his experience and a myriad of memories. The tales add up as he delivers humor-filled lessons on life to his clients and readers alike.
Bouc Kipleur is one of the seasoned guides who has introduced so many to the mountains, including Chèvre Kiri. Together, they combined their recollections to create this pleasing, but thoughtful, account of surviving the slippery slopes.
As a tribute to Samivel, artist Daniel Guerrier has enriched this tale with 12 enticing color illustrations.
This edition is bilingual. You can read the French version whose title is
« Ça glisse au Pays des merveilles«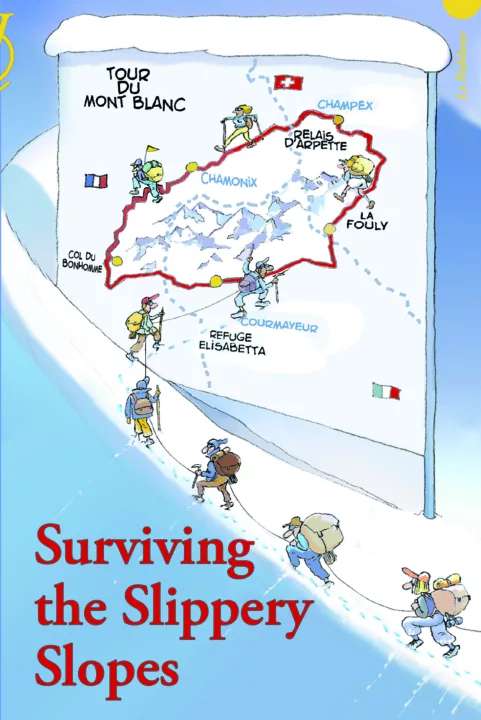 Surviving the Slippery Slopes
Frais de port
Frais de port à 2.5 € en France métropolitaine, 5 € pour le reste du monde.